Register as an employer in Belgium
Any company wishing to employ staff in Belgium must register as an employer with the National Social Security Office (NSSO). This takes place via the online service Wide on the Belgian social security portal (in French). After registration, the employer is issued with an identification number: the NSSO number.
To fulfil its obligations, the employer must then register on the social security portal. This to get access to all the secure online services of the Belgian social security system.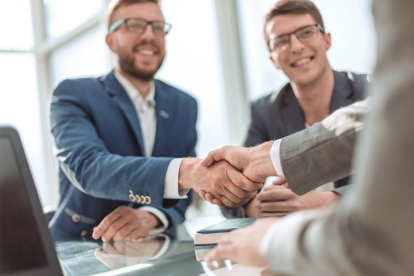 There is a non-secure and a secure version of Wide. If you do not have a Belgian social security portal account yet, please identify yourself as an employer in the non-secure version.
How to identify yourself as an employer?
In the non-secure version of Wide you will be asked what type of staff you want to employ and whether you are a natural or legal person. You can identify yourself as an employer with or without having a company number.
After the NSSO has processed your application, you will be sent a letter with your NSSO number.
How to modify your employer details?
Once you have registered on the Belgian social security portal (in French) you will have access to the secured version of the Wide online service. You can use it:
to submit a request to change your details as an employer; and
to ask to be removed from the register of Belgian employers.
You are required to tell us if:
you are no longer employing staff, whether temporarily or permanently; or
the circumstances of your organisation change, for example if you embark on a new activity.
Your registration on the social security portal (in French) gives you access to all secure online services on that portal. You will need these services to fulfil your obligations as an employer. One of the secure services is Mahis (in French), which you use to appoint a representative to help you with your administration.
When you register, your company will also automatically receive an e-Box (in French). This is a digital mailbox in which you will receive messages and documents from the social security institutions.
Social Security Contact Centre
Telephone: +32 (0)2 511 51 51