Child benefit
Almost every child living in Belgium is entitled to child benefit. Child benefit is paid monthly.
Additionally, you are entitled to a maternity allowance for the birth of a child, and an adoption allowance for the adoption of a child. These are one-off allowances.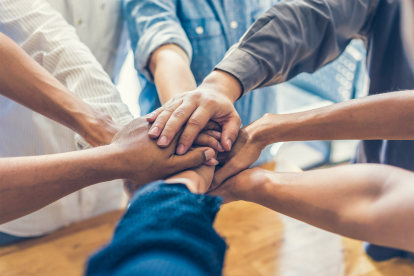 In Belgium, child benefit, maternity allowances and adoption allowances are the responsibility of the regions. Your child is therefore subject to the regulations of the region where he or she lives.
Brussels
In the Brussels region there are 5 child benefit organisations (in French) responsible for the payment of maternity allowances and child benefit. Famiris is the public one.
German-speaking Community
If your child lives in the Belgian East Cantons, the German-speaking Community is responsible for paying child benefit. You can read more about this on the Family Portal of East Belgium (in German).
Flanders
In Flanders, child benefit is called 'groeipakket' and the maternity allowance 'startbedrag'. You can find useful information on the Groeipakket website.
Wallonia
For Wallonia, you can find more information in the Child allowance section of the Wallonia website (in French).
Specific additional benefits may apply for specific personal or family circumstances, for example when a child is disabled.
Increased child benefit for disabled persons
Some children require special care because of an impairment or disability. They are entitled to an additional monthly allowance on top of the basic allowance.
Find more information about these child benefits in:
Guaranteed family benefit
Anyone who is not entitled to childbirth allowance or family benefit for the children in his or her family under any Belgian, foreign or international scheme, can apply for guaranteed family benefit.
Famiris (Brussels)
Family portal of the German-speaking Community
Groeipakket (Flanders)
Wallonia