Calculation and payment of social security contributions
In Belgium, social security contributions are collected by the National Social Security Office (NSSO). Here is an overview of how they are calculated and when they have to be paid.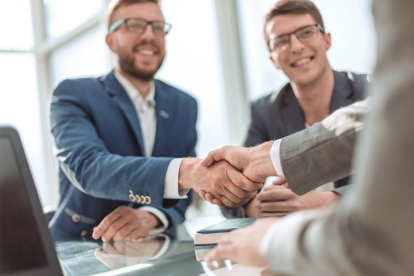 The National Social Security Office (NSSO) collects all social security contributions for employees. These include employers' and personal basic contributions as well as most contributions for the Funds for livelihood security and contributions to the Funds for Closure of Entreprises, contributions for double holiday allowance, etc.
The NSSO calculates what contributions you have to pay and bills you for an advance payment each month. Every quarter, you then have to pay the difference between the monthly advance payments and the total quarterly amount on the basis of your DmfA.
You or your accredited social secretariat will receive a letter from the NSSO each month with the full calculation of the advance payment. You will also receive a structured communication, which you will need to use when paying the advance.
The monthly advances must be paid at the beginning of the subsequent month.
The difference between the total of the advances and the total amount calculated in the quarterly declaration must reach the NSSO at the latest on the last day of the month following the quarter.
The exact dates for payments to the NSSO can be found in the Belgian social security portal calendar (in French).
National Social Security Office (NSSO)